FLORIDA STATE LICENSED CFC

1426047

& INSURED

Call today to request an estimate!
Polybutylene piping is a plastic, usually gray pipe, connected by fittings secured to the pipes by metal rings. It distributes potable water from the main shut-off ball valve to your plumbing fixtures (faucets, showers, tubs, toilets, washing machine, water heater, dish washer, etc). It was installed in thousands of homes nationwide until 1995. These pipes and, or insert fittings, over time, develop cracks, holes, and complete breaks, causing damaging water leaks that in some cases can flood a home.
SEE SOME OF THE DEVASTATING EFFECTS OF POLYBUTYLENE LEAKS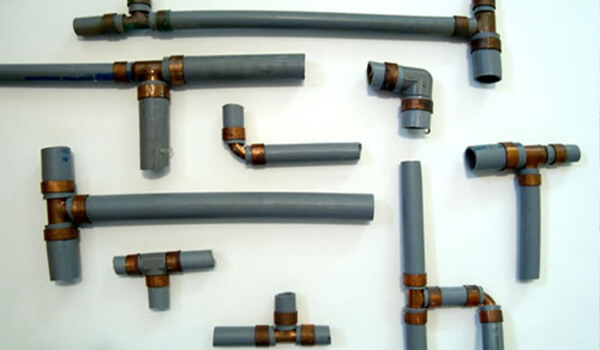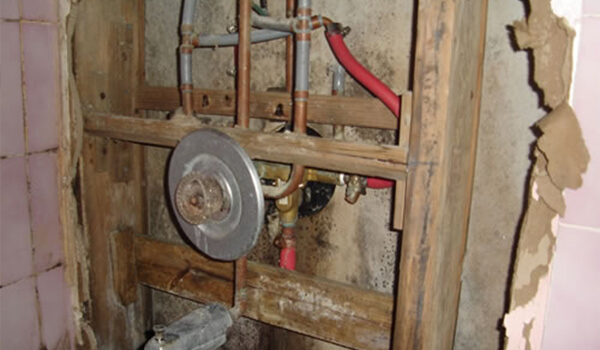 In 1995, the Cox V. Shell settlement managed by Consumer Plumbing Recovery Center allocated millions of dollars for the replumbing of homes that qualified under the program criteria. We were one of the companies nationwide contracted to do those projects from beginning to end. By the year 2001, we were the only company in Southeast Florida repiping homes under the program. And also, privately to all the home owners that did not qualify.
Although the class actions settlement ended in 2009, we have continued repiping weekly throughout South Florida for the past 23 years, completing over 3,500 replumbs. We do not subcontract any of the work, therefore we give a personalized attention and customized replumbing in accordance with each home's characteristics. We open neat squares or rectangles on the walls to install the new piping, only the minimum amount of space to run and connect the new water lines to plumbing fixtures and besides the new plumbing piping installation, we also repair the drywall we open in the process.
With such specialized experience, meticulous attention to deliver the highest quality of work, and personalized customer service, our reputation as the number 1, most qualified replumbing company grew amongst homeowners and city building inspectors in Miami-Dade, Broward, Palm Beach County, and Martin County. We have hundreds of happy customers and written references. Please see the About Us & Testimonials page to read what some of our more than to 3,500 customers have told us.
THE PROCESS OF A REPLUMBING PROJECT IS AS FOLLOWS:
Personalized FREE visit, or phone call, or e-mail consultation / estimate/ contract.
Permit processing with local building department.
Set up project schedule. We work consecutive business days from beginning to end, borrowing unforeseen circumstances.
Start of project – Sandro (Sam), the Contractor / Owner hands on every plumbing job. Process: Plumbing – Inspection – Finishing – Inspection
Honest – Affordable – Clean – Reliable – Highest Standards of quality
Contact us today and be on the way
to acquire your "PLUMBING PEACE OF MIND"
PRIVACY POLICY - We are committed to communicating with you in a professional manner and protecting your confidential information. We use the information you provide to contact you to share information about our services. We will not share your information with any third party outside of our organization, other than as necessary to fulfill your request. This company does not sell, trade or rent your personal information to others.